Secretary, Bookkeeper, PhilinCon Head Office
Member of the Managing Board
Wildlife Enforcement Officer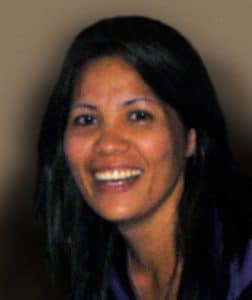 Address:
Rhea A. Santillan
Fragante, Pandan, Antique
Philippines
Office / postal address:
Rhea A. Santillan
PhilinCon Head Office
L. A. Dioso Public Library Building
Brgy. Baybay
Pandan, Antique 5712
Philippines
E-mail: philincon.panaycon@gmail.com
Mobile phone: +63-(0)9123236859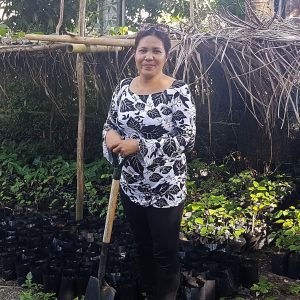 In the past years, Rhea Santillan not only worked as PhilinCon's secretary and bookkeeper, but has also become a central entity for all project work on Panay, a pleasure to work with, as local and overseas co-workers agree.
Warm-hearted and reliable, she works for the future of the entire region with courage and determination. During Typhoon Yolanda/Haiyan, she was member of the Pandan Emergency Rescue Team (PERT) helping others while the storm destroyed her own property, and she was the one travelling to keep contact as long as Panay's infrastructure was still largely destroyed and internet did not work. 
Aside from being deputized as a WEO (Wildlife Enforcement Officer) and as such supervising and organizing our Forest Ranger team, she is the one "running the daily business" and implementing our livelihood projects in times no one else is around to do so – which due to lack of funds has become all too common during the last years.
Thanks so much, Rhea, for all of this!