Rehabilitation and release of endangered wildlife at rescue centers in northwest Panay:
confiscated/donated birds and other endangered wildlife are rehabilitated till being able to fend for themselves when released
Rehabilitation and release of endangered wildlife at rescue centers in NW Panay: confiscated / donated birds and other endangered wildlife are rehabilitated till being able to fend for themselves when released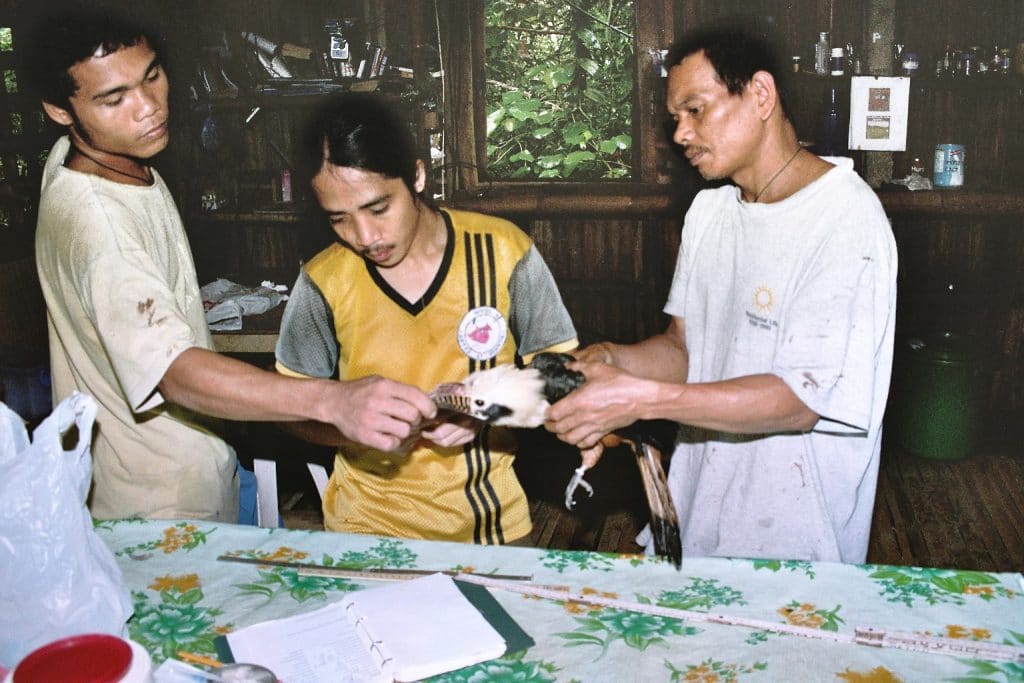 Our MOA authorizes the project to receive and maintain confiscated, donated, and rescued wildlife for rehabilitation, and later release them back into their former habitats. We presently maintain several hornbills and raptors at two locations, Bulanao, Libertad, and Santo Rosario, Pandan.
A local DVM, Dr. Enrique Sanchez, had been dispatched to Cologne, Germany, for additional training in avian medicine. Likewise, Filipino staff were trained to tend and care for rehabilitated wildlife in our three facilities, namely in Mag-aba Wildlife Clinic, Pandan, Bulanao Rescue Facility in Brgy. Bulanao, Libertad, both in Antique, and the Sibaliw Rehabilitation Facility in Brgy. Tag-osip, Buruanga, Aklan. After proper health checks, the birds are trained and conditioned for release. In the process, the animals are familiarized with their natural diet to enable them to survive when released back to the wild.
One of our most obvious activities is the rehabilitation and release of endangered wildlife at rescue centers in NW Panay: confiscated / donated birds of endangered species and other wildlife are rehabilitated till being able to fend for themselves when released. The two main purposes are to strengthen the population of a species in the wild and to make people aware of both the inherent (aesthetic, monetary) value of each single individual and of the ecological role of a species. Hornbills, for example, are seed dispersal agents in a healthy ecosystem.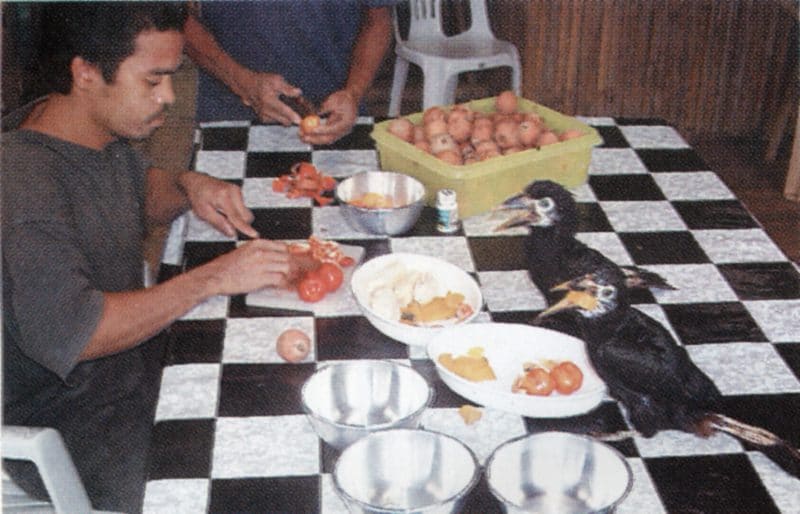 Our activities to achieve objectiveS:
The animals admitted to any one of two rescue centers are health checked, treated professionally if necessary by a vet (DVM), fed adequately and kept as long as necessary until they attain top shape in terms of plumage, health (pre-release health check) and locomotor abilities. Then they are released back into the wild. Hornbills pass through a reha station in the upland forest to accustom to their natural forest environment, larger raptors exercise sustained power flight in large aviaries prior to release from a lowland station.
Average duration of project:
The facilities need to be maintained permanently.
Average cost per project:
The costs for one hornbill, for example, average around 200 US$ annually. This includes food, medicine, caretaking, and health monitoring.