NW Panay Peninsula Natural Park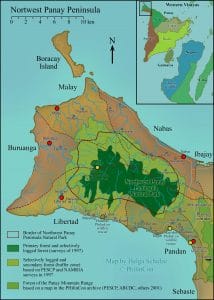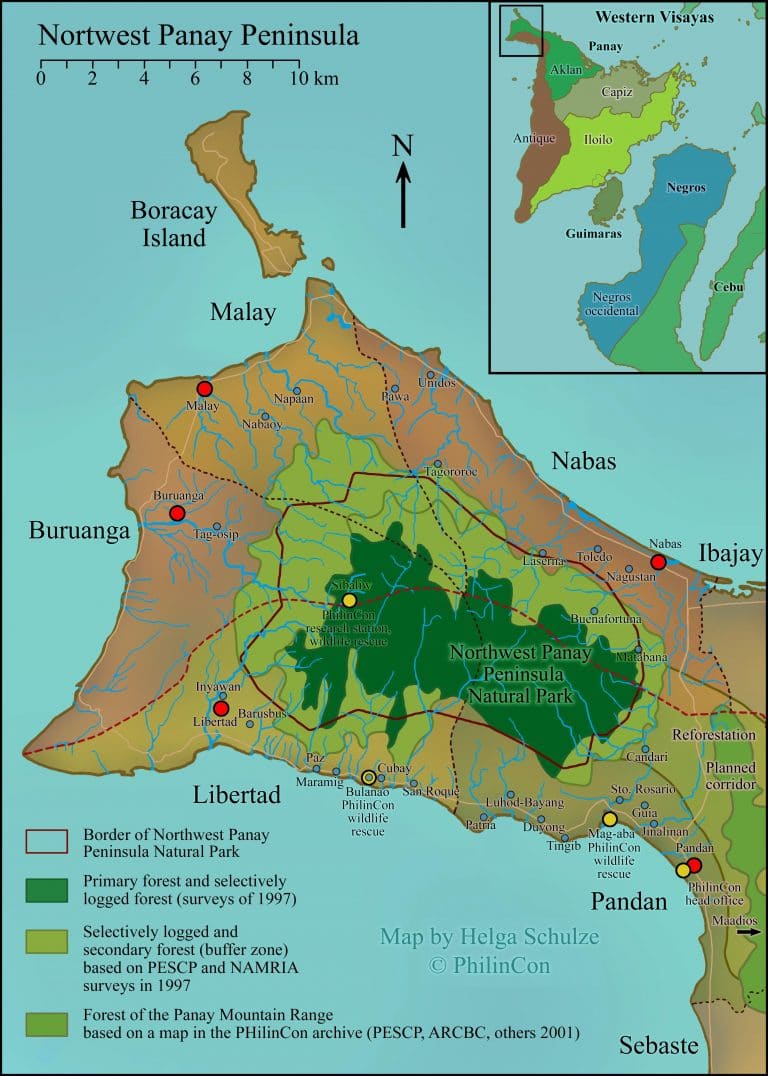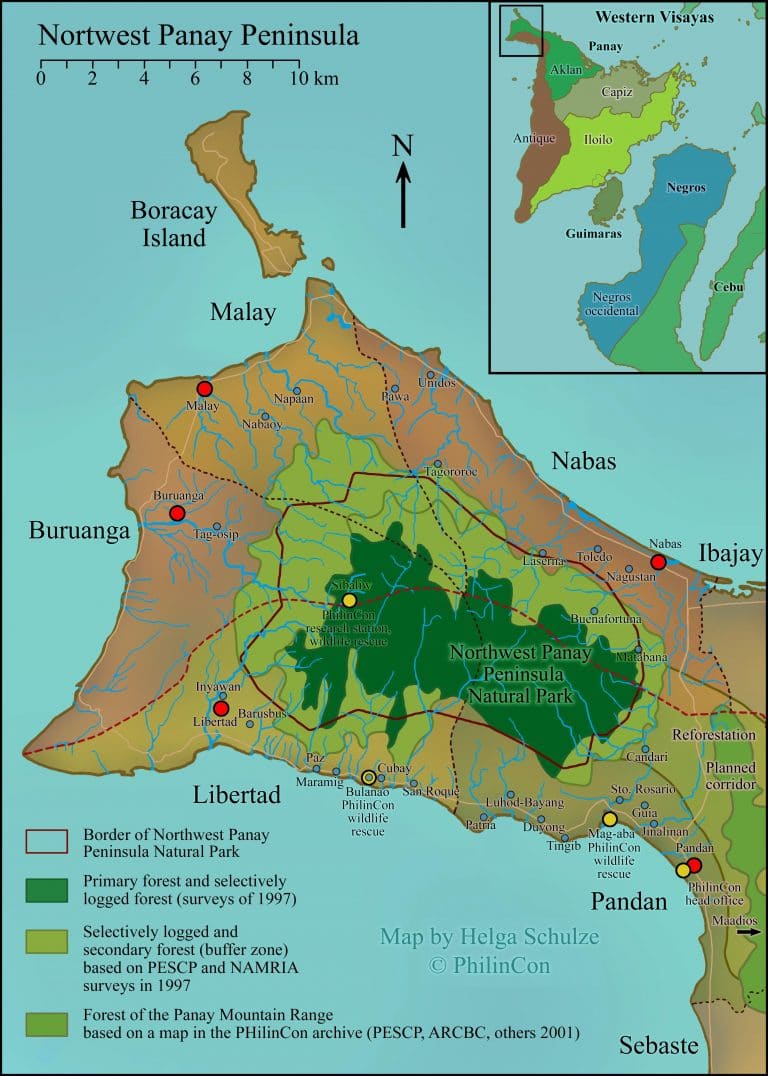 primary, low elevation Rainforest
Unlike many regions of the Philippines, the NW Panay peninsula still has last significant stands of primary, low elevation rainforest remaining, which are valuable as gene banks for rehabilitation of deforested areas in the entire biogeographic region of the Western Visayas. Tree cutting and kaingin (= slash and burn agriculture), however, continue locally unchecked, and the cumulative effect of such activities is a point of concern to many communities. Significant portions of the peninsula and the Central Panay Mountain Range (CPMR) have already been largely denuded and are in need of restoration.
The value of ecosystems for humans, local and global economy is often underestimated as compared to the value of timber, meat and other products gained by its short-term exploitation and destruction.
Protection of the forest and reforestation
PhilinCon's work for preservation of the rainforest starts with the work of forest rangers taking action against illegal logging and poaching, supported by conservation awareness measures. Chain saws are confiscated or surrendered. We also provide specific protection for native animal species which are important for the regeneration of a healthy natural forest, specific protection is provided.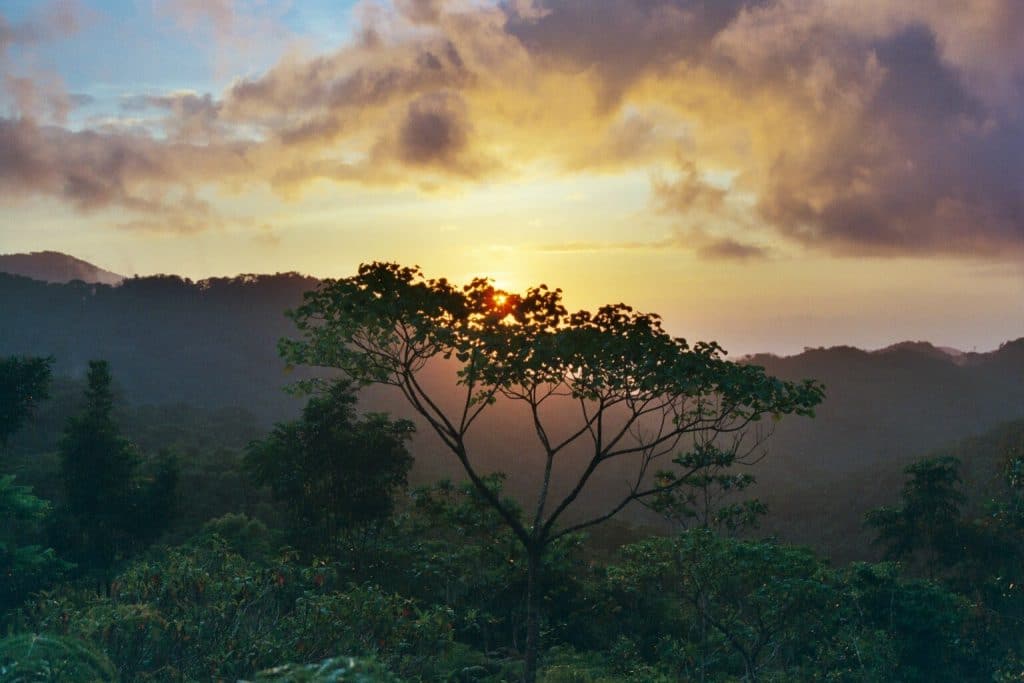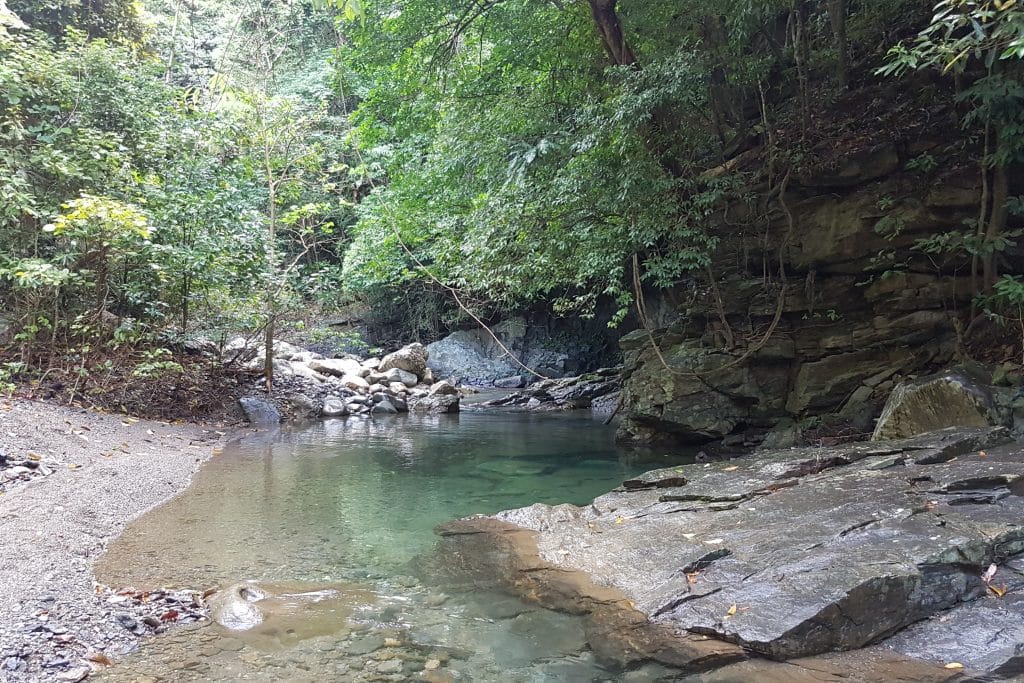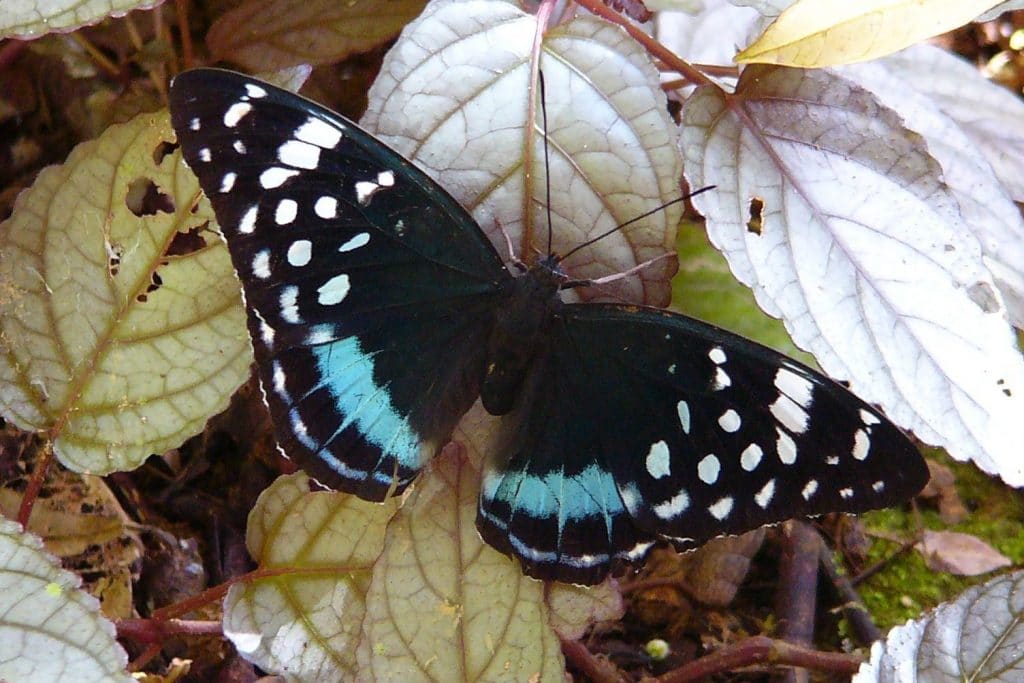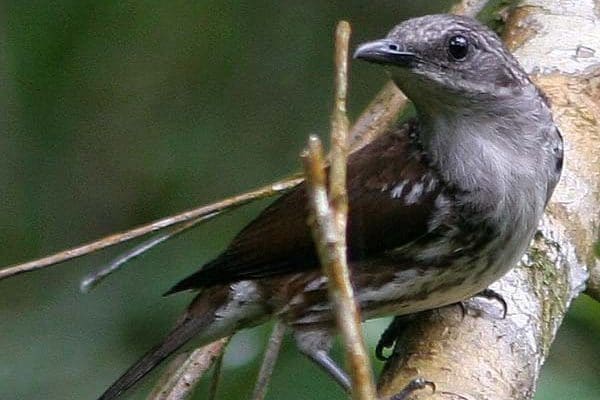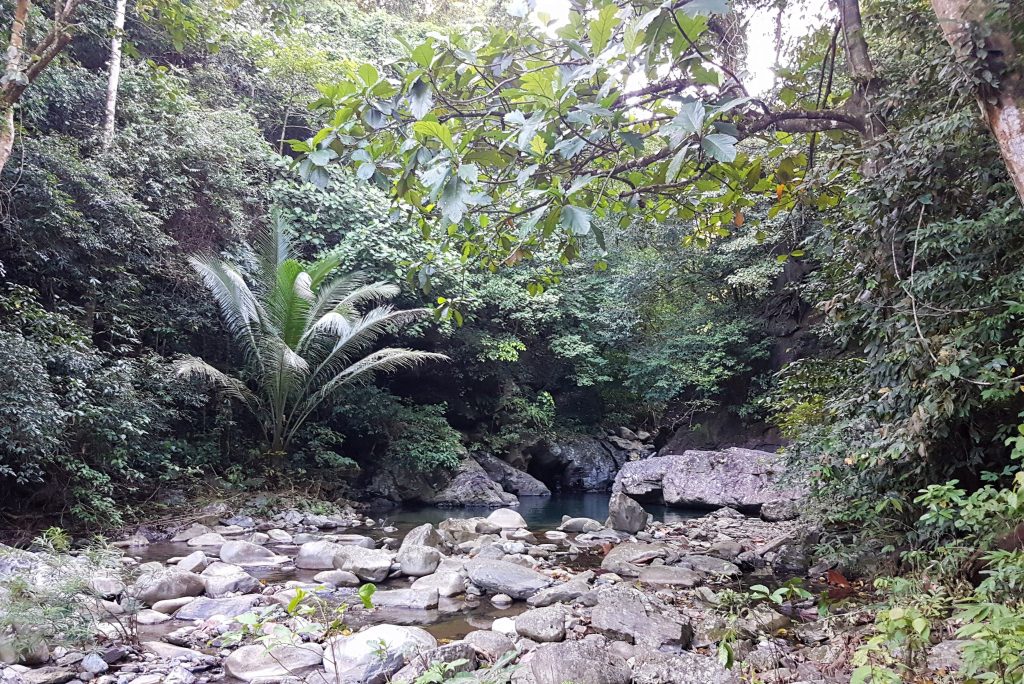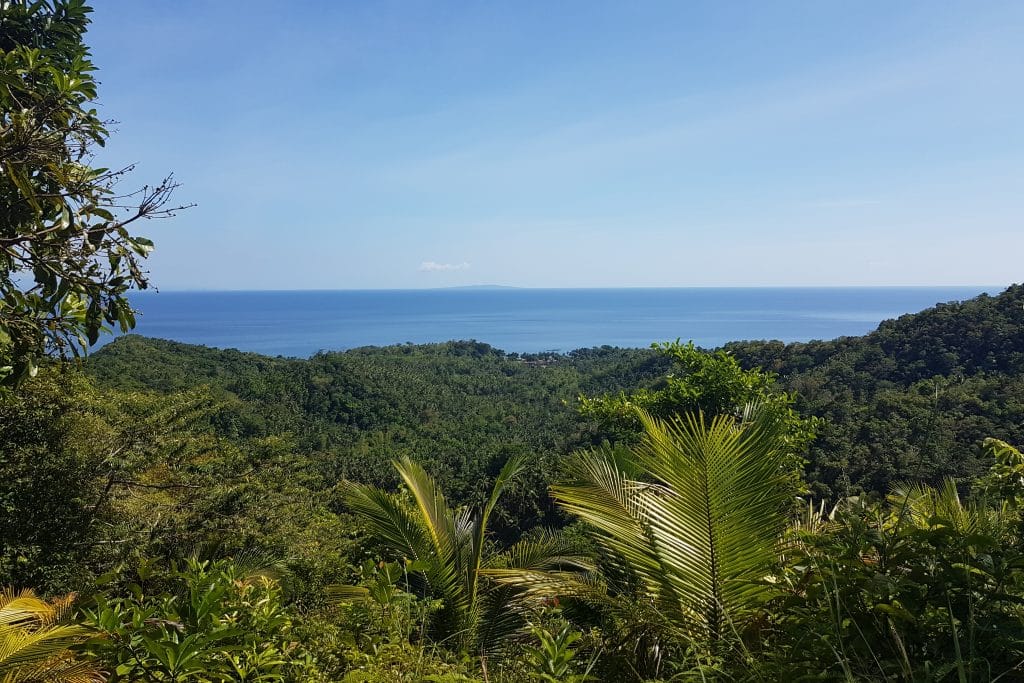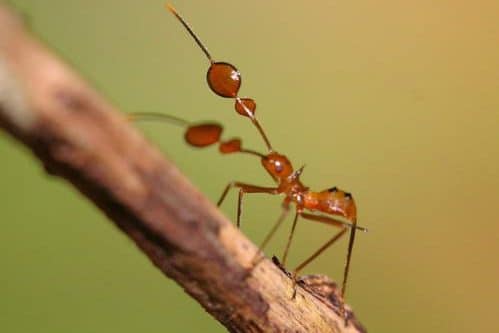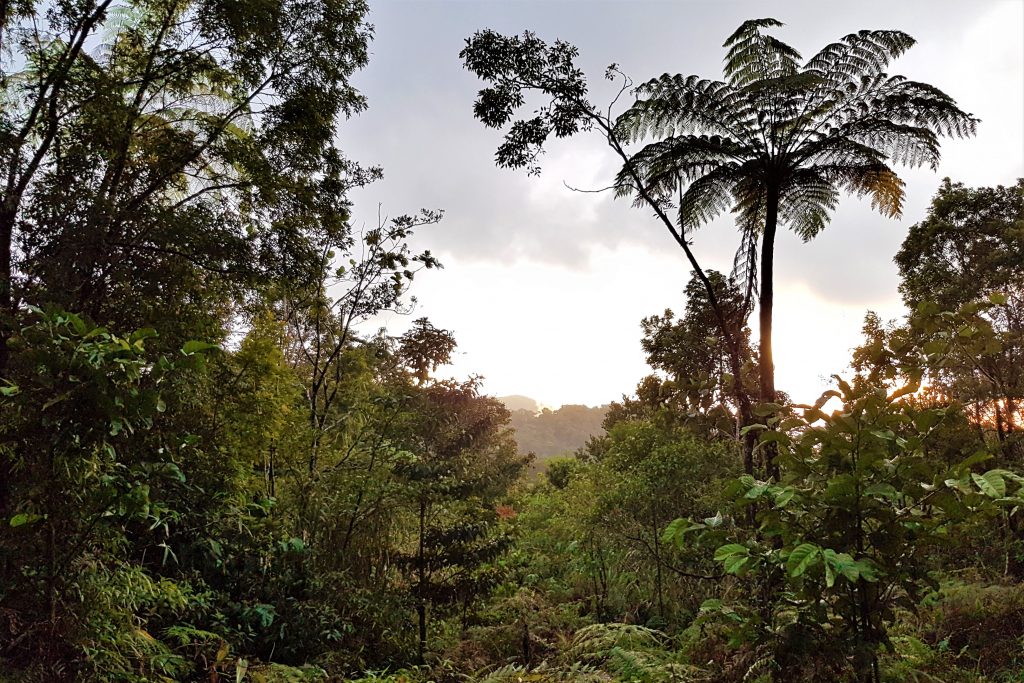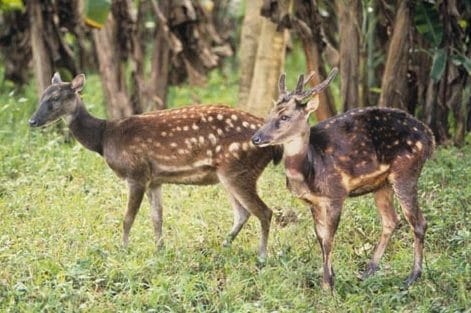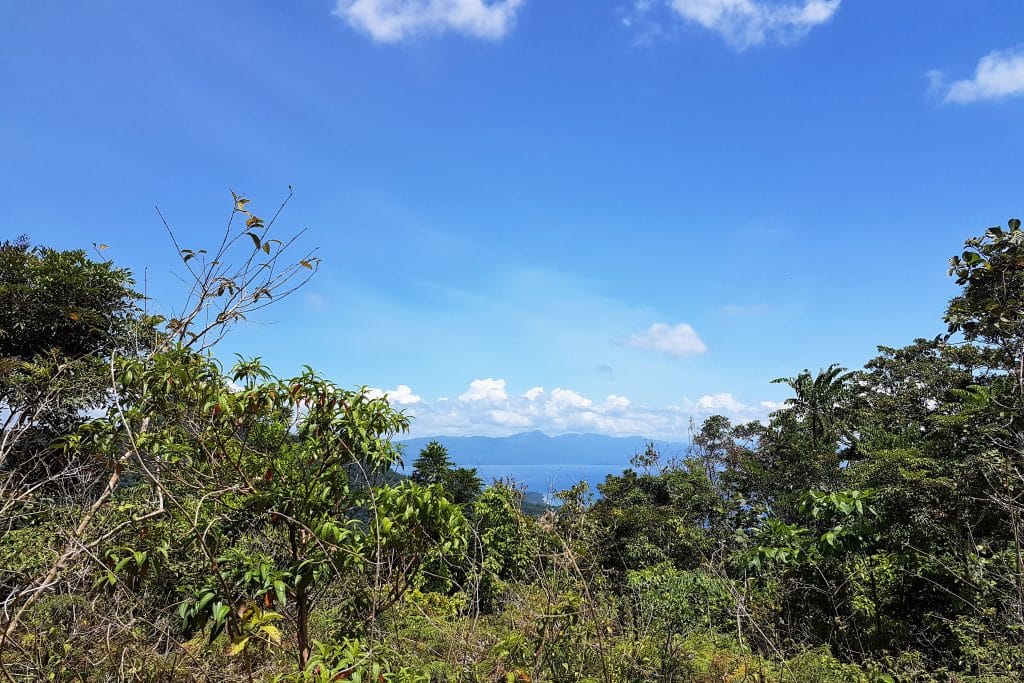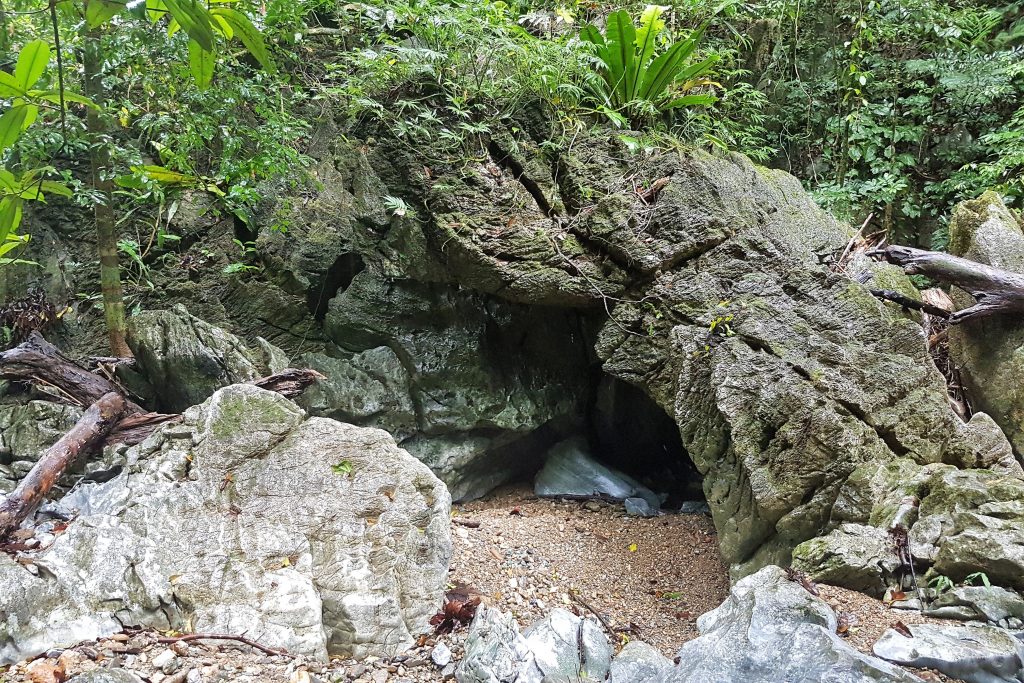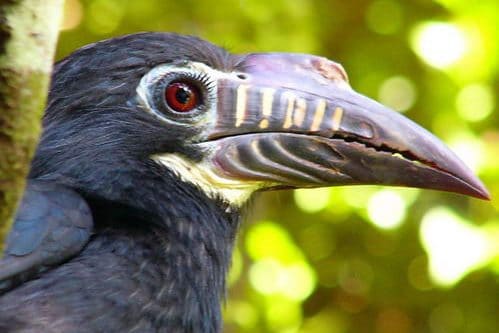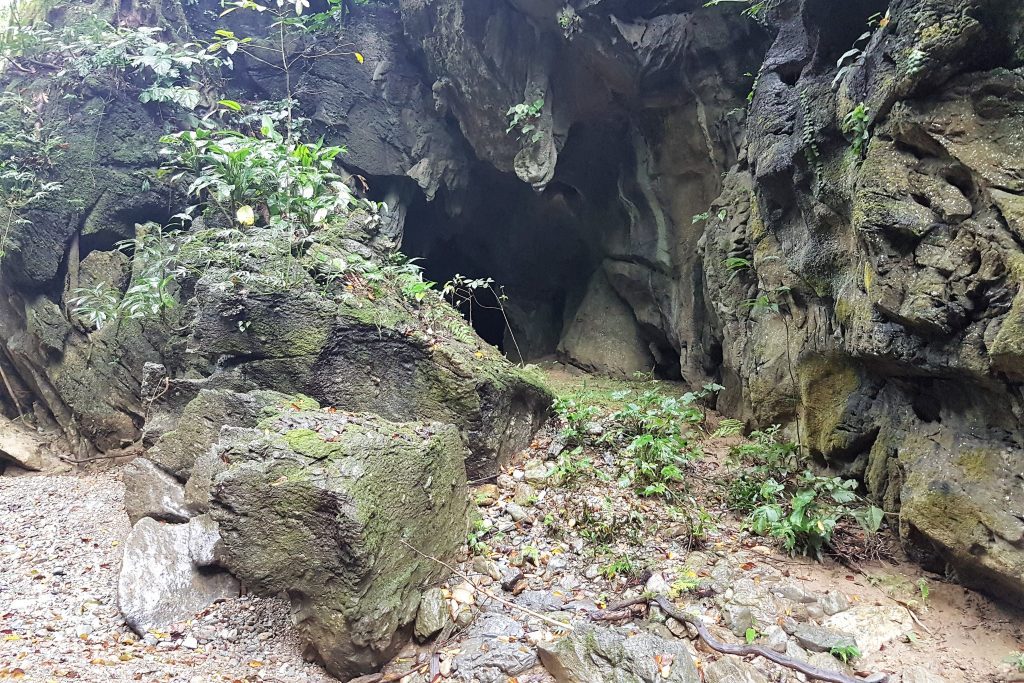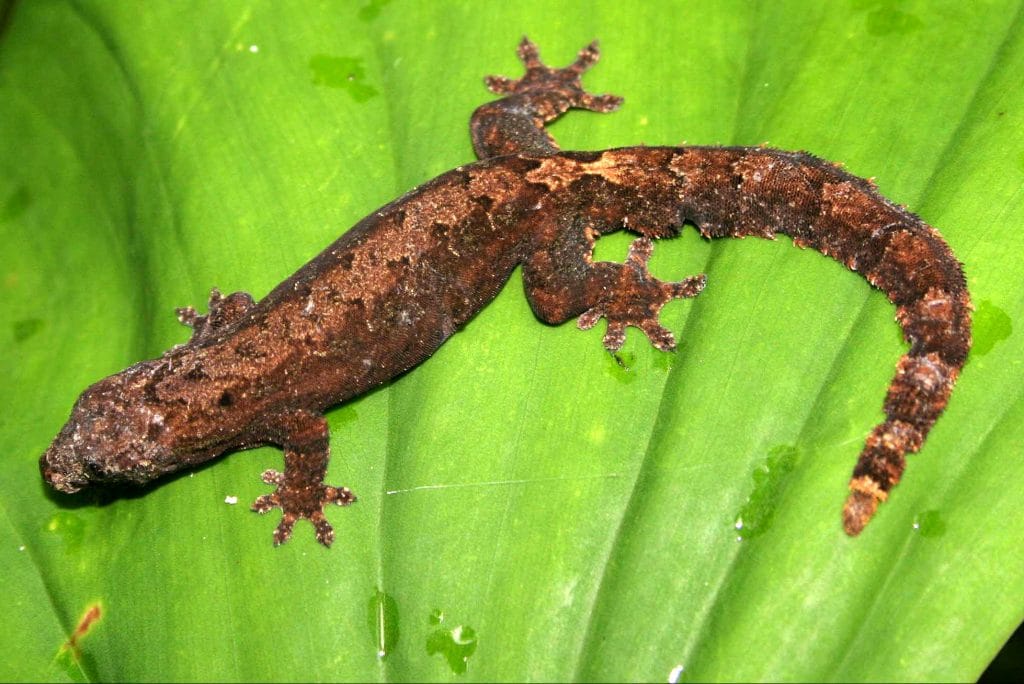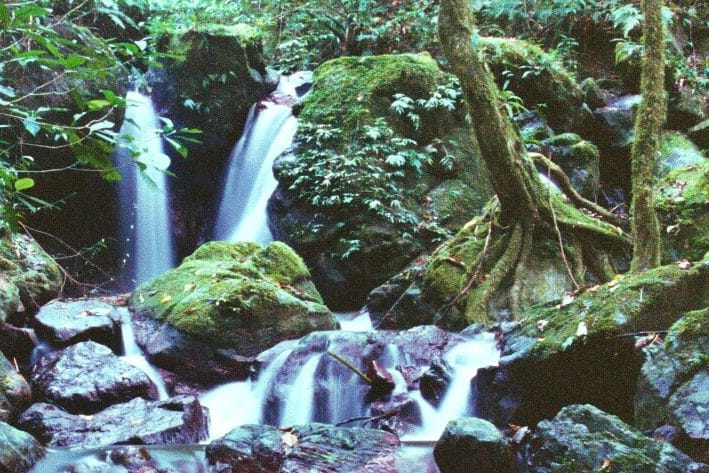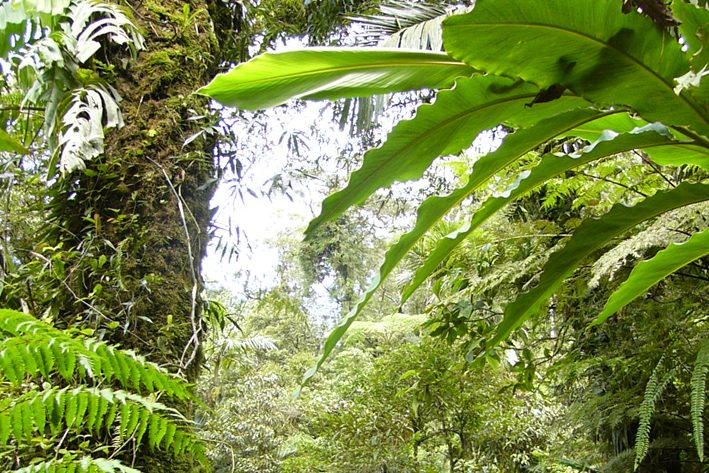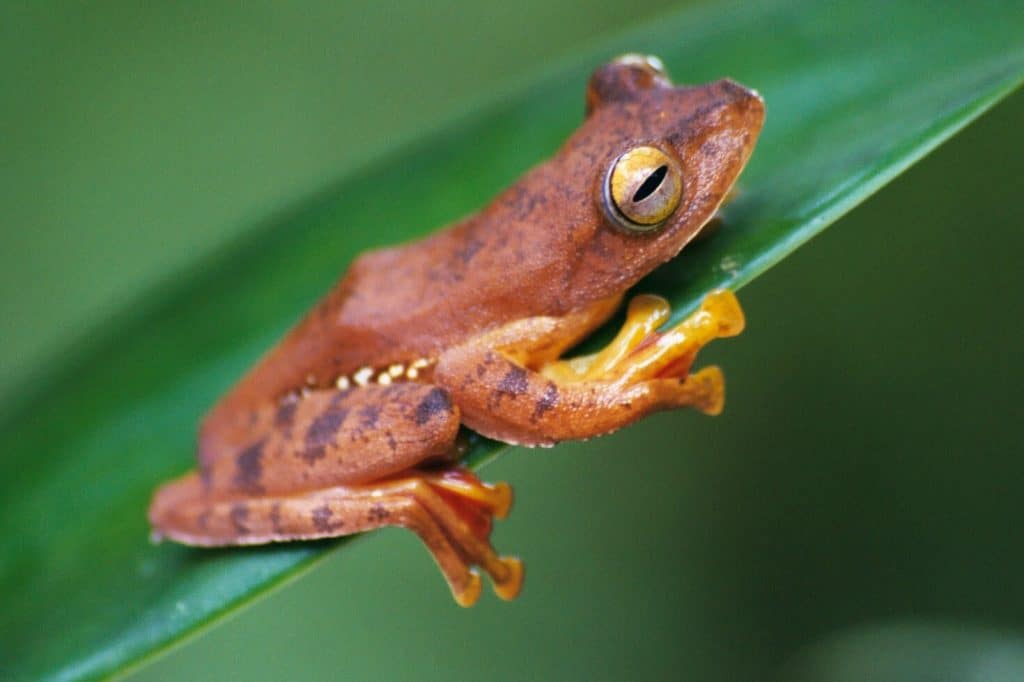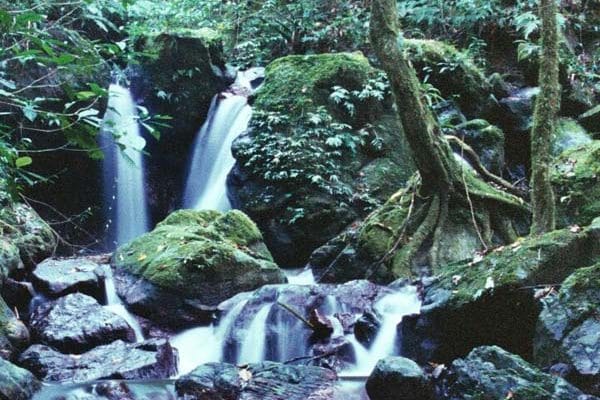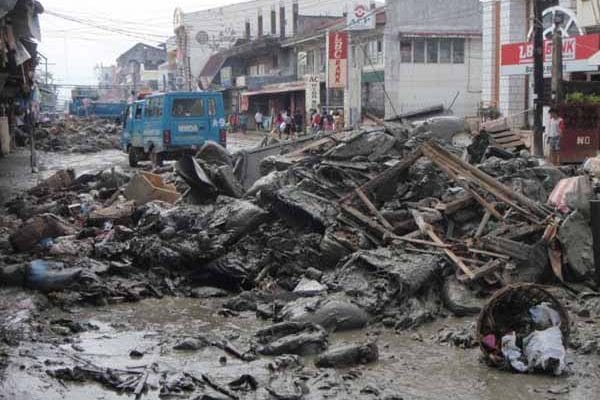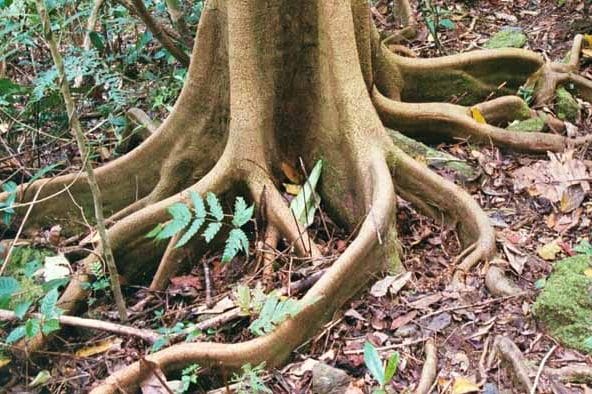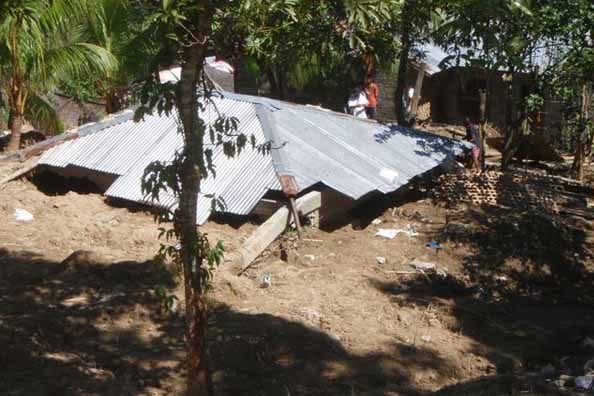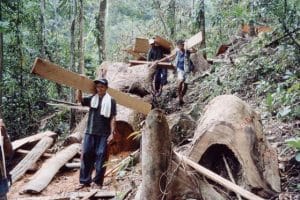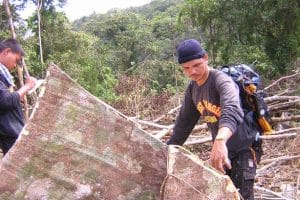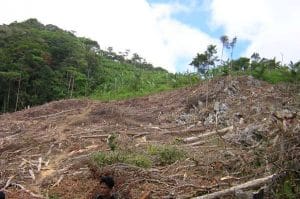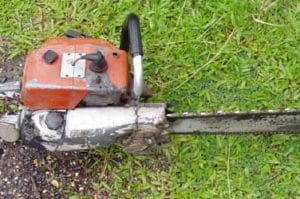 The NW Panay Peninsula's still relatively intact forested watersheds are very important for protection of the people from natural disasters, for water supply and agriculture. The poster below is an example for the problems caused both by destruction of forests and poisoning through mining. The poster is based on an idea and draft by Guntram Meier (InGRIP animal / pest control for conservation); © PhilinCon.
The figure may be used for free for other projects, given that PhilinCon is proberly quoted.